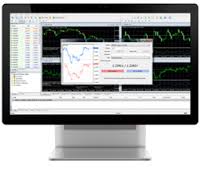 Details
---
If you are a professional / institutional client, please contact us. We have a dedicated team that can provide you with complete information and cater an individual service for your needs. This includes FIX integration, Algorithmic trading support, Liquidity and more.
---
FIX API
The FIX protocol is a technical specification for electronic communication of trade-related messages. Blackwell Global offers a FIX API for high volume, professional or institutional clients.
Liquidity Solutions
Tap into our liquidity partners and get access to some of the best pricing available. Please speak with our institutional team to discuss your requirements.
---
*The use of leverage can magnify profits but it can do the same for losses. Forex and CFDs are leveraged products, involve a high level of risk and can result in the loss of more than your invested capital. Please consult our full risk warning notice.
Request More Information
[cf7lead cf7_id="3858"]
---