Platform Delivers Stock and IPO Trading, as well as Account Opening Function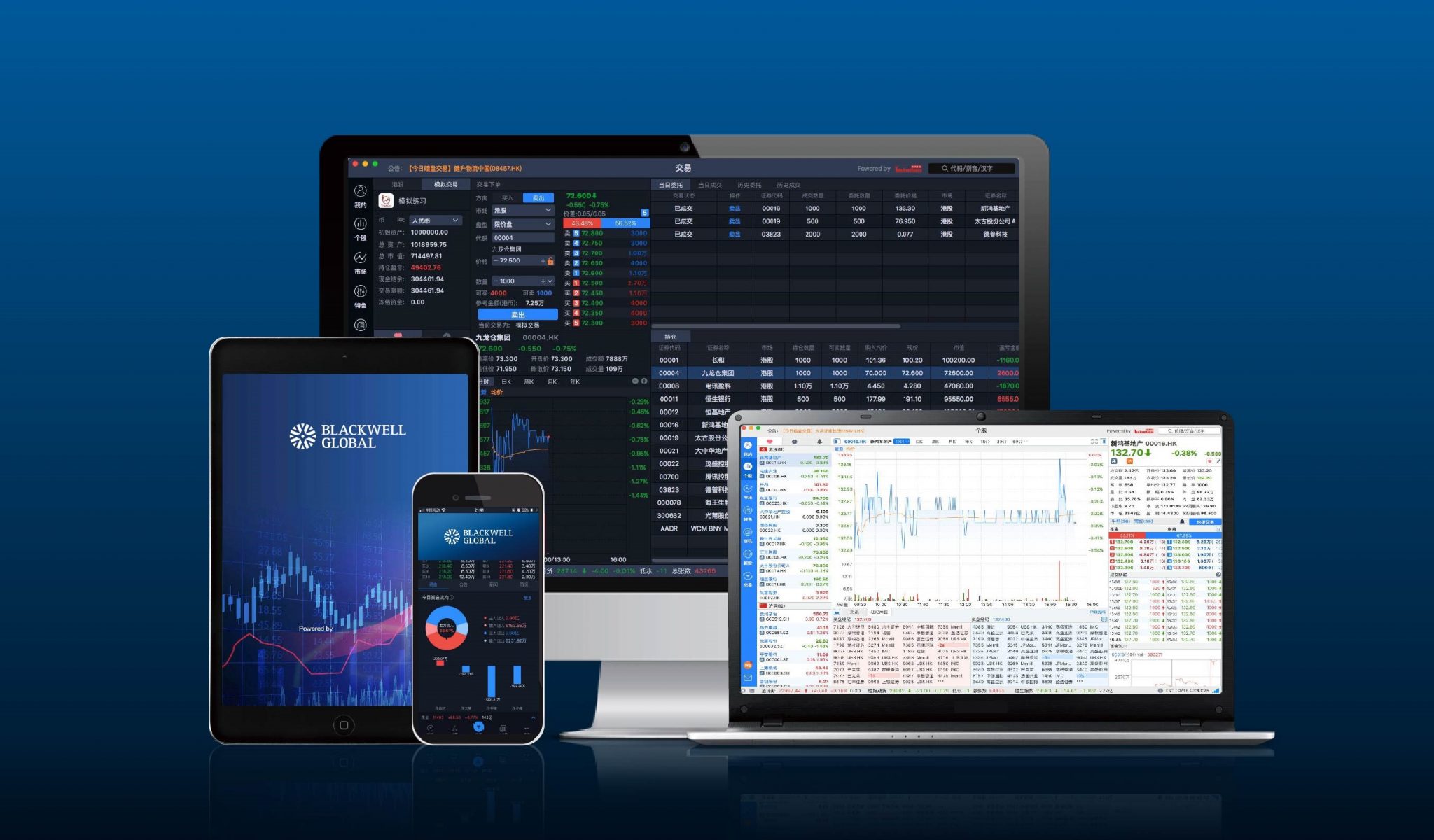 HONG KONG, 15 May 2019 – Blackwell Global Securities today launches the Blackwell Global TradeGo securities trading platform for desktop and mobile devices. Stock investors will benefit from convenient access to trading services and market information all within the platform and synched across devices.
Blackwell Global TradeGo facilitates an efficient and secure user experience by allowing stock investors to manage their securities investments on one platform. With the added benefit of truly mobile capabilities, lost opportunities will be a thing of the past.
Seamless Experience
Blackwell Global TradeGo provides a seamless experience for stock traders, from the opening of accounts, placing and managing of trades, real-time financial data as well as synchronization across devices. In fact, the new application brings Hong Kong's booming Initial Public Offering (IPO) market right to the fingertips of clients, enabling the convenience of direct subscription straight from their mobile devices.
Its one-stop trading access to the stock market includes real-time multi-market streaming quotes, commissioned orders, stock information and the latest market news across the Shanghai, Shenzhen, Hong Kong and U.S. financial markets, enhancing the savvy trader's ability to act quickly on trading opportunities.
Ease of Use
The application's streamlined interface ensures traders have access to clear categorisation of the various share markets, each with their own industry classification.
Additionally, the platform display can be personalised to suit one's trading management preferences. From right-hand flow of funds, distribution of funds, trading, transaction details, mini time-sharing chart, quotation styles, watch lists and alerts, these settings are automatically synchronised across devices.
Blackwell Global Securities is a subsidiary of Blackwell Global Hong Kong, a multi-asset brokerage offering investment solutions such as global stocks, options, futures, spot and bullion precious metals as well as asset management products. The Blackwell Global TradeGo desktop platform and mobile application for stocks trading will be continually updated to meet the stringent demands of traders and market changes.
Blackwell Global TradeGo is currently only offered in Simplified and Traditional Chinese and is available for free on Google Play, App Store, as well as on www.blackwellglobal.com.hk/en/platform-blackwell-global-tradego.